Lawn Services in Boone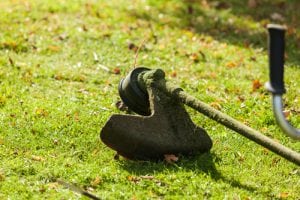 The High Country gears up for warm weather and fun in the sun around the time of Mother's Day or just before. Flat land dwellers typically herald beginning of spring just before the Easter holiday, however Spring does not truly hit the mountains until usually after Mother's Day. It's important to begin just prior to this time period in early May, prepping your yard and getting your property ready for backyard barbecues, having family get togethers and neighborhood children adventuring and exploring about.
The wind from the winter months can damage various trees and other spaces in your yard. Give us a call if you need emergency services, landscaping Boone NC, or just help with a maintenance task at hand. We can help you with just about any related need. Our number is 336-877-7990 and we'd love the opportunity to help you.
Due to our area's climate and topography, our area has its own unique challenges including steep, rocky terrains, unsafe timbers and restoring eroded creek beds. If you are one of the many residents of the High Country areas of Boone, Blowing Rock, Valle Crucis, Cove Creek, Matney, Vilas, Zionville, Bethel, Deep Gap, or Fleetwood, that looks out at your yard and dreads the day that warm weather hits and grass begins growing rapidly, don't fret, just give our team of landscapers Boone NC a call. We will mow your grass, weed eat, mulch, trim limbs and get your outdoor space looking good for the incoming warm weather. Call us to mow grass Boone NC at your property, or if you are own several area rentals, or are a property manager, we'd love to discuss package options with you.
If outdoor entertaining is in your plans, you might think about adding a yard feature such as a fountain, patio space, or an outdoor fireplace. These additions can add more than just charm to your property; they can add value. We are general contractors Boone NC that build retaining walls Boone, as well as patios Blowing Rock. We carry out way more than just yard maintenance Boone NC services.
Premier Landscape & Maintenance is open Monday through Friday from 7:30 am to 5:30 pm and Saturdays from 7:30 am to 12 pm. Our skilled landscaping team offers snow removal Boone NC in the winter months, as well as land grading and excavation Boone NC services. We have the equipment and the team to get the job done safely, quickly and at a cost that doesn't break your budget.