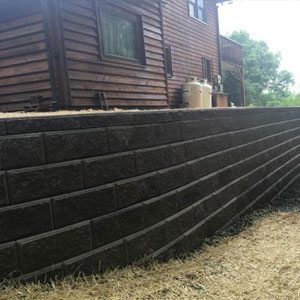 Hardscaping Services in Boone, NC
So you've invested in flowers and shrubbery to enhance your outdoor space. But now you need to update your surrounding areas and structure for a complete look that lets your Boone, NC property stand out. Fortunately, that's where we come in. Premier Landscape & Maintenance offers hardscaping services designed to improve the aesthetic appeal of your property's exterior.
Creating Beautiful Spaces
At Premier Landscape & Maintenance, we understand that you want a unique hardscape to enhance your property. We specialize in hardscaping design and construction, and we can create a beautiful setup that enhances your floral landscape. Big, small, simple or complex, Premier Landscape & Maintenance will help you design your new hardscape and then build it to your precise specifications. Our hardscaping services include:
Patios
Pathways
Retaining walls
Pieces for water gardens
Decorative stonework
Complete your outdoor space with a beautiful hardscaping solution from Premier Landscape & Maintenance. Call us today for more information or to schedule your consultation.
Get In Touch, Ask Questions, Get a Quote