Landscaping Boone NC Services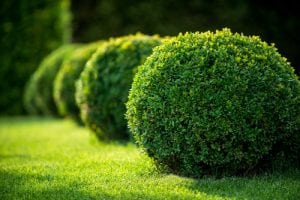 Custom Landscaping services in Boone, Blowing Rock, West Jefferson, and the areas in between. Premier Landscape Management services the counties of Watauga, Wilkes, Ashe, and Alleghany. We would love to provide you with our ideas for your property and hear about your own. We have been offering custom landscaping and added services since 2000.
Many of our clients come to us by word of mouth. We are the best ground maintenance crew that you could contract with. Our guys show up on time, carry out the job in an efficient manner while respecting your grounds. In addition to general lawn maintenance Boone NC services, we also offer tree service in Boone, and we construct features such as retaining walls Boone, waterfalls, patios and paved driveways/walkways. We would be happy to help you grade your landscapes to prepare for construction, or new changes. We are the premier grading contractors in Boone NC.
Our specialty is taking your property's landscape design to the next level, whether that be by adding beautiful plants and native shrubs or installing new features that will awe your guests at dinner parties. Let's discuss your needs. Call us at 336-877-7990. Our guys are always happy to custom cut shrubs in a variety of shapes that you desire, and maintain your custom garden beds.
In the winter months, we also offer snow removal Boone NC services and maintain a fleet of snow plow trucks that are ready to handle your jobs.