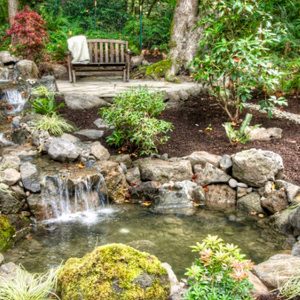 Landscaping Boone NC
We'd love to be your landscaping Boone NC go-to this season. We have been in business for nearly 20 years, since 2000. We handle commercial and residential lawn care Boone NC jobs, as well as outdoor space construction / hardscaping jobs. We have the necessary heavy equipment for constructing retaining walls, erosion control barriers and grading/drainage lines.
No home or property owner wants to deal with the weekly hassle, and sometimes daily work required to maintain your outdoor space. Mowing grass can be the most annoying task, and most just do not have time for the upkeep. That's where we come in. We are THE landscaping Boone NC specialists, and our reputation speaks for itself.
The look of the exterior of your home, and outdoor space speaks volumes to friends, neighbors and others that pass by it. You want to ensure that you are putting your best look forward when it comes to your landscaping and exterior patios. Outdoor entertaining is hugely popular in the High Country and you don't want to have an outdoor party without first considering the overall look and condition of your outdoor space. Premier's team of patio builders Boone NC would be happy to help you with patio design and construction as well.
Lets discuss your needs. We can handle any residential or commercial landscaping Boone NC needs. Give us a call at 336-877-7990. We work in all of the areas and neighborhoods of Boone and throughout Ashe, Watauga and Alleghany counties.