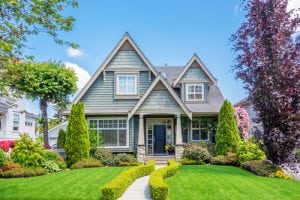 Lawn Maintenance Boone NC
Looking for lawn maintenance Boone NC. We are so much more than a Boone landscaping provider. At Premier Landscape and Maintenance we offer a multiple services to take the hassle out of your yard maintenance in every season. Our clients are a mix of families and individuals; some are part time residents and others have lived here their entire lives.
We offer a full range of services including regular mowing, tree trimming/ tree services in Boone, grading, drainage lines, irrigation, hardscaping, patios, paved walkways, custom landscaping, turf installation. We would love to transform your slice of the mountains and take it from being raw land into an outdoor paradise that you can enjoy in each season.
Our flexible scheduling options and competitive rates have made us a leading Boone landscaping service in the area. But our commitment to customer satisfaction and impressive work ethic is what's kept us in business since the turn of the century. Call, today to set up regularly scheduled lawn maintenance Boone NC service. Our phone number is 336-877-7990
Our guys are trained and supervised to ensure that they know where to mow and where not to. Many of our clients grow native herbs and plants, both in gardens and scattered about areas of their property. We will not mow, cut or weedeat your beloved plants and herbs.
One of our clients had this to say about our lawn maintenance Boone NC services:
This amazing team came in and did a superb job in less than an hour. They knew which of my herbs to not cut down and did a fabulous job with the outline of our place and knew just where and what to weedeat

-Marge M. in Purlear, NC