New Landscape Trends for your Backyard
At Premier Landscape & Maintenance we choose to stay updated with the latest styles of landscape design and landscaping Boone NC that our most discerning clients desire. Here we discuss a few trends in landscape design that we have seen most recently. If you would like a quote, please call us to discuss your ideas and schedule a consultation with our team. We are available at 336-877-7990 Monday – Friday between the hours of 7:30 AM and 5:30 PM, and Saturdays between the hours of 7:30 AM and 12:00 PM/Noon. We look forward to serving you.
Ecologically Friendly Design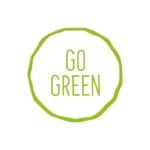 It's 2019 and everyone knows that having that the least impact possible on the environment is ideal for everyone. We only have one Earth, and we should strive to keep it as pristine as possible, and where we can, improve our practices so that our footprint is minimal. Our landscaping Boone NC company strives to help our client make the best decisions for their gardens and utilize plants that are native to our region and that will be low maintenance.
Adding Plants to Attract Birds & Pollinators
It is no secret that we should be building up bees and pollinators wherever we can and minimize our impact on them. Many homeowners are now opting to set up their own beehive systems to support their populations. Without bees, we will not have any food. We work with homeowners to determine that best plants that will be preferable to pollinators including bees, butterflies and birds. If you a bird watcher, we can set up your landscape design to attract birds to your yard that you can watch.
Investing in High Quality Natural Materials
Along the same lines of making less of an impact on the environment, utilizing natural materials that are of a higher quality than you might have found in a lot of landscapes 10 years ago is now the growing trend. Homeowners are investing in materials that will stand the test of time, that are sourced from the area. Instead of choosing a pagoda or pavilion from a store, homeowners are having landscapers create hardscapes that last using hardwoods and stone materials. The same could be said for retaining walls Boone NC. Choosing quality material will ensure that your wall lasts.
Incorporating Edible Plants
Who doesn't love some fresh basil in their salad? You can have this when you plan appropriately and choose to blend your landscaping and garden with edible plants that can be harvested right before dinnertime making your lifestyle more farm to table with ease. Of course, these types of plants do not withstand the winter weather and low temps that we experience, however many homeowners are now choosing to incorporate these plants into their landscape design for the summer. Many choose to have them close to the door, so that you can go and harvest with ease. It's also nice to smell fresh herbs as you walk through your walkway.
Inexpensive, Self-Contained Water Elements
Portable founds, and chic urns are the new trend for homeowners that desire to bring water elements and the sound of water into their garden spaces. More expensive water walls are preferred for the waterfall effect, but you can have a water feature for a small budget as well. We offer water features and can provide grading, excavation and installation of lines for your water system. If you are looking for someone that can install your water fountain, or create a pond on your property, we would be happy to serve you!
Bring the Indoors Outside
We are not talking about your Aunt Debra's porch sofa. These days bringing the indoors outside with formal outdoor living spaces incorporated are a wonderful investment for your property. You can add curb appeal by designing a outdoor living space complete with comfortable, weather resistant furniture including sofas, swing beds, cushy chairs, and built in TV's, refrigeration and outdoor bars. We'd love to discuss your ideas and talk with you about ways of incorporating plants that will complement your outdoor furniture fabrics and colors.