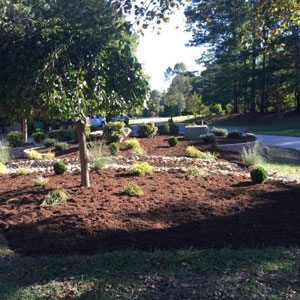 Best Valle Crucis Lawn Care Service Company
If you are in the search for a Valle Crucis lawn service that is perfect for you, look no further. Premier Landscape & Maintenance is the perfect company for any lawn care service you may need. We pride ourselves on consistently providing our clients with services that exceed expectations. No matter what transformation or lawn maintenance you need we are the crew for you.
Premier Landscape and Maintenance has been providing exceptional landscaping services since 2000 and is prepared to continue to do so to Valle Crucis, Boone, Banner Elk, and Blowing Rock. With our flexibility, you will not have a problem finding the best time for you and your lawn service. Our team is equipped with professional and hardworking people that make your preference their priority.
Boone NC is known for crazy weather and you want to be prepared when Winter comes. Snow removal is one of the popular services that we offer. It can be very difficult and time-consuming to complete this without the proper equipment. Don't waste your time, stay inside and enjoy hot chocolate by the fire while we do the work for you. We also provide emergency service 24 hours a day, so don't hesitate to reach out.
Winter is not the only time you will want our services. When spring has finally sprung, and the winter cleanup is about to take place to hire a team you can trust to get your lawn ready for Summer. We offer a wide range of lawn maintenance packages that are sure to meet your needs and budget.
If you are looking to make a change to your property by adding a water feature or patio Premier Landscape and Maintenance is ready. We have a great design team that is prepared to create a custom design perfect for your property. Having a beautiful area to entertain and gather with friends and family is the best way to start the Summer. Our team of experienced contractors can show you options that will best fit your lawn.
Enjoy Valle Crucis
By hiring Premier Landscape and Maintenance you will have more time on your hands to enjoy the surrounding area. Valle Crucis is a beautiful community just outside of Boone. With just a quick commute you are capable of enjoying Grandfather Mountain, Banner Elk, The Blue Ridge Parkway and so much more. The High Country is full of great views and endless memories ready to be taken on.
Valle Crucis is home to the historic "Mast General Store". Not only can you walk around the original store from 1883 but you can also check out the annex that is just down the road. The Mast General Store has everything you need in the mountains, clothes, shoes, candy, and outdoor equipment. Don't miss an opportunity to check out these high-quality items perfect for the whole family.
Premier Landscape and Maintenance is qualified and prepared to present their clients with outstanding results.  A lawn transformation or cleanup may be exactly what your lawn needs to start any season fresh. Witness our great customer service and allow us to complete the hard and strenuous lawn maintenance for you while you relax and enjoy the High Country. We will not let you settle for anything but the best.